Yesterday I went with a friend to see an exhibition of photographs in a building where I worked some years ago, the IMA Design Village building in the Kreuzberg district.
It is an industrial old building in which spaces for offices, studios, and galleries are rented and there are even a small hostel and a cafe. In general, almost all the companies with offices in this building have to do with the world of art and graphic design, companies like Etsy for example. And of course, the now defunct company "Berlin Fucking City" where I worked.
It was not the best company in town but had the coolest name of all of them.
I edited the films and shows and did all the graphic animations for three years in that company until it closed.
A curious fact is that my boss in the company, Willy Kramer, ( the moderator of the show in the video but also director and writer ) has the legal rights to the phrase "Berlin Fucking City" to use it as a title, merchandise and things like that. He had the letter of secession framed and hung on a wall at the office. In it, apart from granting the rights to him also "clarified" that "Fucking" meant "Ficken" in the German language …
because maybe he did not know.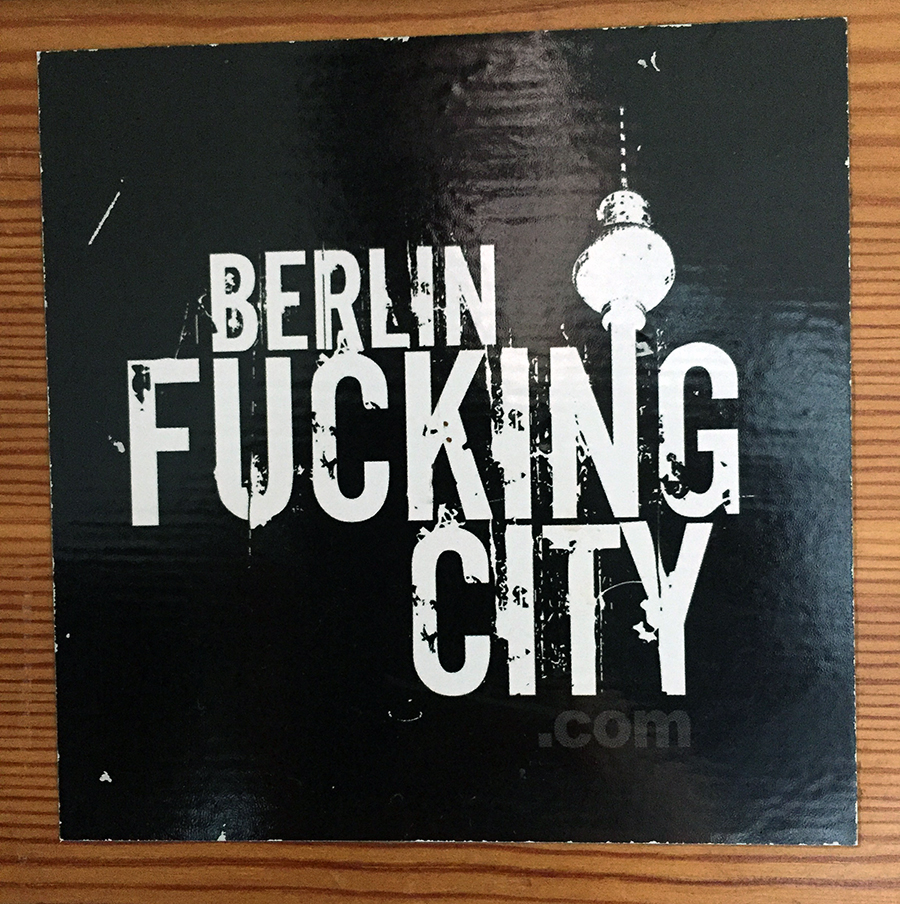 Well I got to the building and I found to my surprise that had painted new graffiti on the parking space so I decided to take some photos. They are almost like a poem of the time where we lived a few years ago. It takes many "super heroes" (the long wall full of super heroes) to get rid of the horrible decisions and gaffes of the "three stupid monkeys" (needless to say what work corresponds to this part) to make our planet more enjoyable, not only for us but for all living things (bears and birds). This graffiti needs an update and more monkeys.

I do not know if the artists thought of that idea but it came to me soon when I stopped in the middle of the parking lot and looked around. And you? It comes the same idea to your mind?